Decorated with modern decor and elegance, the loft is the transformed attic space on the third floor. This room is spacious, with over 400 square feet, and has plenty of charm with vaulted ceilings with exposed beams, an entertaining TV space, a luxurious en-suite 4 piece bathroom, air conditioning, and a seating area overlooking the river with mini fridge and Keurig coffee maker.

An additional double bed can be added to this space for an extra $20 per night, allowing additional space for family or friends.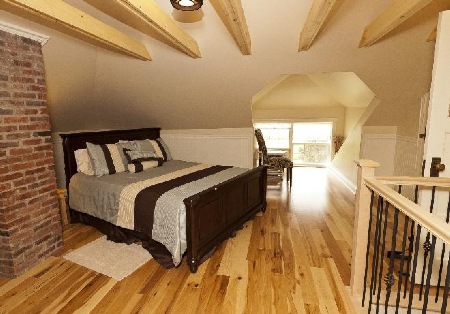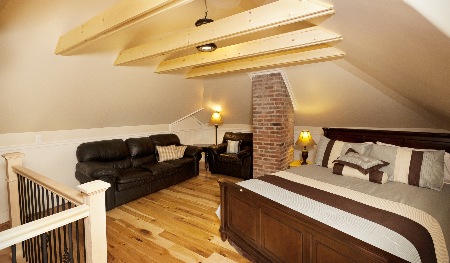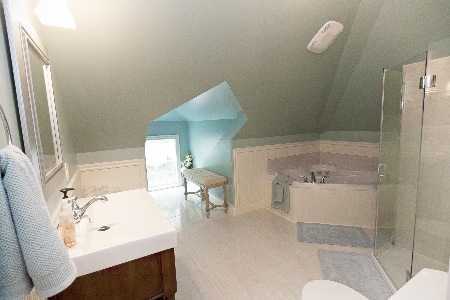 $104.26 nightly +HST (Harmonized Sales Tax, 15%)= $130
$608.69 weekly + HST (7 nights) = $700

Room rate includes a full continental breakfast and daily housekeeping, as needed.